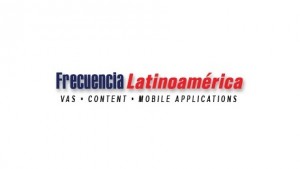 MobileMIX
Frecuencia Latinoamerica is proud to introduce MobileMIX, a monthly networking event series bringing together key decision makers and thinkers from the mobile and wireless community in the South Florida area.
The goal of MobileMIX consists of bringing together senior executives representing telecom carriers, publishers, aggregators, content owners, financial institutions, media concerns, music labels, broadcast, cable, broadband and satellite television companies, advertising agencies, PR, retailers, mobile application developers and professional services firms. The monthly events will reunite members select media and academia to discuss, project and debate various topics related to the convergence between the entertainment, marketing, advertising, financial services among others, as they relate to today's mobile connected consumer.
MobileMIX will support and stimulate innovations from mobile-related entrepreneurs, new ventures in all areas of mobile and new application development, through our monthly networking events and Frecuencia's strategic summits, conferences, seminars and other gatherings. All these efforts are aimed to the benefit of forward-looking companies and individuals that understand the power of individual inspiration and innovation.
The South Florida technology community is rich and diverse, and we aim to bring together the movers and shakers that are driving the development of initiatives that will affect the local mobile industries, as well as the Latin American and US Hispanic technology markets which are influenced by the geographical, cultural and language particularities of Miami and its vicinities. We trust to achieve these goals while we learn and have fun!
Speak at MobileMIX. We welcome speaker submissions. Sponsorship is not necessary to be a speaker. But expertise and know-how in a particular theme are crucial. To submit a speaker or nominate yourself, fill out the speaker submission form below.
Sugest a program theme or special event. We are happy to discuss any idea or scenario that will contribute to unite and educate South Florida's mobile community.
Get involved in MobileMIX. We welcome industry members who would like to invest time and/or provide strategic insights to further the development of programs relevant to our audience and local mobile industry. We provide different incentives to such individuals. If you are interested in getting involved, please contact or approach Ana Maria Yumiseva, anamaria@itpeditorial.com, with your inquiry.
About MobileMIX
Frequency: MobileMIX meets the last Tuesday of every month
Cost: there is a nominal fee for attending and some events are free, depending on speakers and quality of program
Time: 5:30-8:00 PM
Format: Panel presentations start at 6:30 during 40 minutes. Q&A and audience participation is encouraged